The BioHealth (quantitative biology research themes) and MIPS research departments of MUSE, as well as the LabEx NUMEV, have the pleasure to invite you to the third half-day of "BioPhysics Initiatives" on Friday, October 8th 2021 with presentations about biomechanics, which can also be declined as mechano-biology. A "crawling ideas" session is also proposed, where you will have the opportunity to rapidly introduce a topic linked with "Mechanobiology" with one or two slides.
Friday, October 8th 2021 – 1:45pm to 5pm, on Zoom
Registrations are closed. For more information please contact the
event organiser
.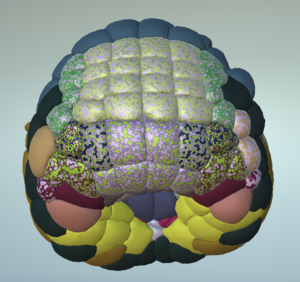 PROGRAMME
1:45PM – 2PM : INTRODUCTION OF THE HALF-DAY #3
2PM – 2:25PM : "BUILDING QUANTITATIVE MECHANICAL AND SIGNALLING ATLASES OF ANIMAL DEVELOPMENT: WHY AND HOW ?" – Patrick Lemaire, CRBM, Montpellier
2:25PM – 2:50PM : "MUCUS RHEOLOGY AND COORDINATION OF CILIA BEATING IN THE MUCOCILIARY FUNCTION OF THE BRONCHIAL EPITHELIUM" – Gladys Massiera, L2C, Montpellier
2:50PM – 3:15PM : "THE RHEOLOGY OF SOFT TISSUES: FROM EMBRYONIC LIVING TISSUES DOWN TO BIOMIMETIC PROTOTISSUES" – Laura Casanellas-Vilageliu, L2C, Montpellier & Francois Fagotto, CRBM, Montpellier
3:15PM – 3:25PM : BREAK
3:25PM – 3:50PM : "SAY YES TO STRESS: MECHANICAL INSTABILITIES ACCOMPANY ENDOTHELIAL-TO-HEMATOPOIETIC TRANSITION IN ZEBRAFISH ON SEVERAL SCALES" – Ivan Golushko, Research and Education Center "Materials", Don State University, Rostov-on-Don, Russia
3:50PM – 4:20PM : "BIOMECHANICS AND MECHANOBIOLOGY OF PLANTS: THE EXAMPLE OF CAMBIAL GROWTH" – Tancrède Almeras, LMGC, Montpellier4:30PM – 4:55PM : "CRAWLING IDEAS"
4:55PM – 5PM : CONCLUSION